A Future You Can Bank On
Glacier Bancorp, Inc. is a community banking organization with assets greater than $15 billion, operating in banking offices across eight western states: Montana, Idaho, Utah, Washington, Wyoming, Colorado, Arizona, and Nevada.
It takes a team to make great things happen and the Glacier team includes some of the most talented, dedicated people in the financial services industry. Because we understand the value our team members bring, we are equally dedicated to creating opportunities for personal advancement and professional growth; continually investing in the tools and training necessary to build a bright career path for them—and for you.
Respect and Fairness
"After moving to the Flathead Valley, I was hesitant to head back to the corporate world. Instead, what I found was an exciting, new career in Human Resources at an amazing company. Starting as a part-time HR Assistant at Glacier Bank, my hours increased, and now I'm an HR Generalist and Recruiter. I'm proud to work for a company that provides excellent customer service and treats everyone with respect and fairness. I am also grateful to assist a dedicated team of employees who love where they work. Looking toward the future, I'm excited for the opportunity to enjoy a long, rewarding career at Glacier Bank."
Laura S. ~ Human Resources Generalist
Love Where You Work
"Working at Mountain West Bank has been one of the greatest decisions I have made. We treat others how everyone wants to be treated, which to me is one of the most important things to have at a workplace. Every day that I come into work, I end up learning something new. Mountain West Bank is an amazing company to be working for. I love where I work and what I do for my job."
Mai ~ Loan Servicing Office Clerk, Project Search Graduate
An Organization that Truly Cares
"Since I came to work for Citizens Community Bank 21 years ago, I knew I landed in a great spot. This is an organization that truly cares about the communities they serve and their employees."
Francie ~ Operations Manager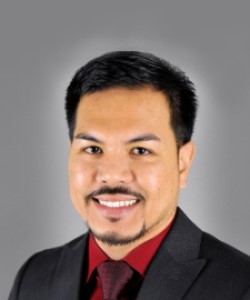 An Environment for Growth
"North Cascades Bank has given me such an incredible opportunity to live my dreams and follow in my dad's footsteps as a banker. I did not have any banking experience when I first started, but I could easily tell that I was meant to work for this company. NCB has provided an environment for growth, advancement, and allowed me to build relationships with my colleagues and our customers. This is a great community bank that truly cares about their customers and employees."
John ~ Personal Banker
A Collaborative Team
"What I like most about working at Glacier Bancorp, Inc. is the collaborative team all striving for one critical goal. That goal is to provide the best customer service for our banking customers in small communities and large. It allows me to provide a clear directive to my team to always put customer service as a top priority, no matter what project we are working on"
Steven ~ Business Applications Manager
Work / Life Balance is Refreshing
"Working for Glacier Bancorp has opened up so many opportunities for me both professionally and personally. The opportunities for growth are endless, there is strong leadership that provides guidance and direction, yet empowers us to make decisions based on our expertise, and the work/life balance that I have been able to establish is refreshing. I am so grateful to be working here!"
Laura ~ Commercial Card Operations Manager